Homebase - Plasplugs 3D POS Visualisation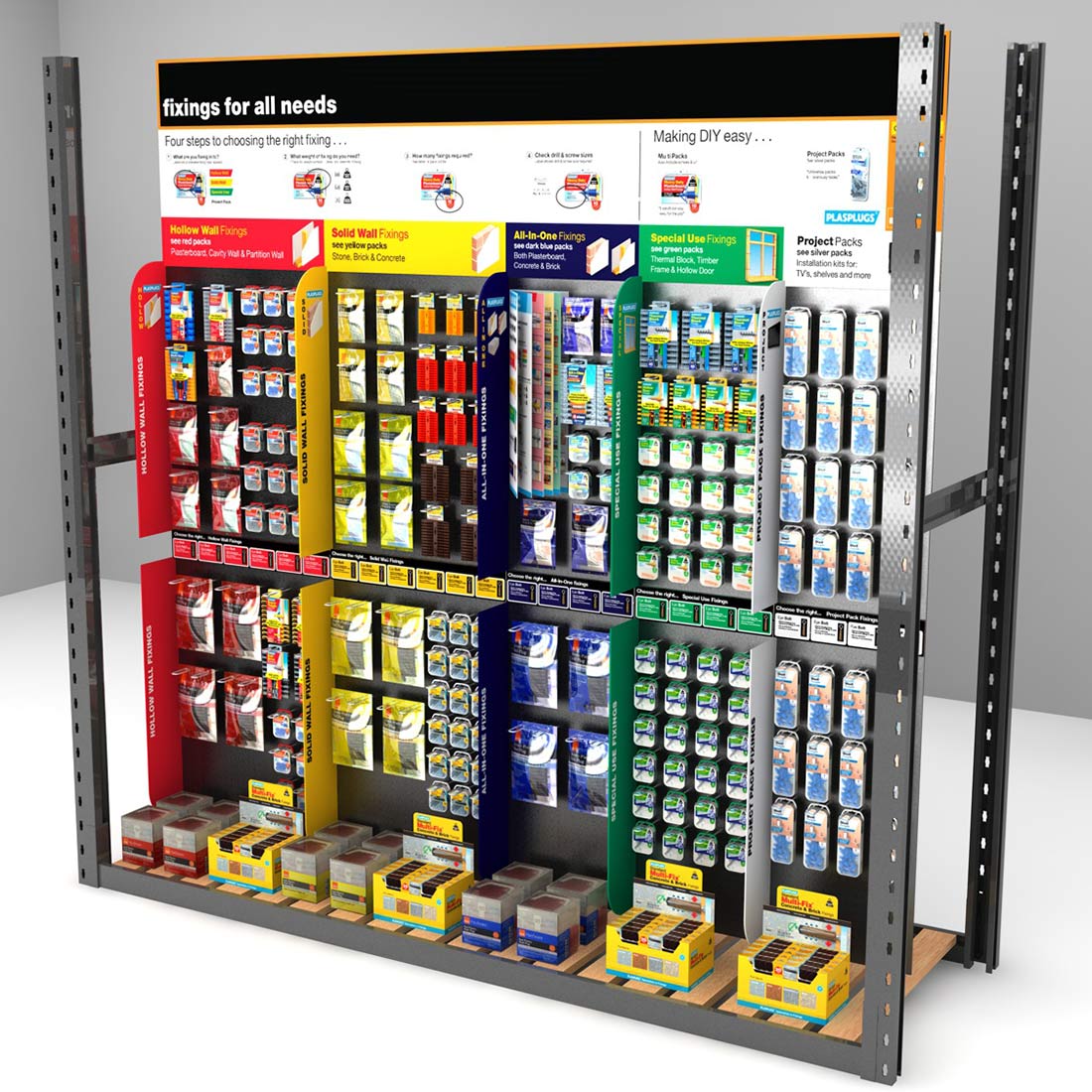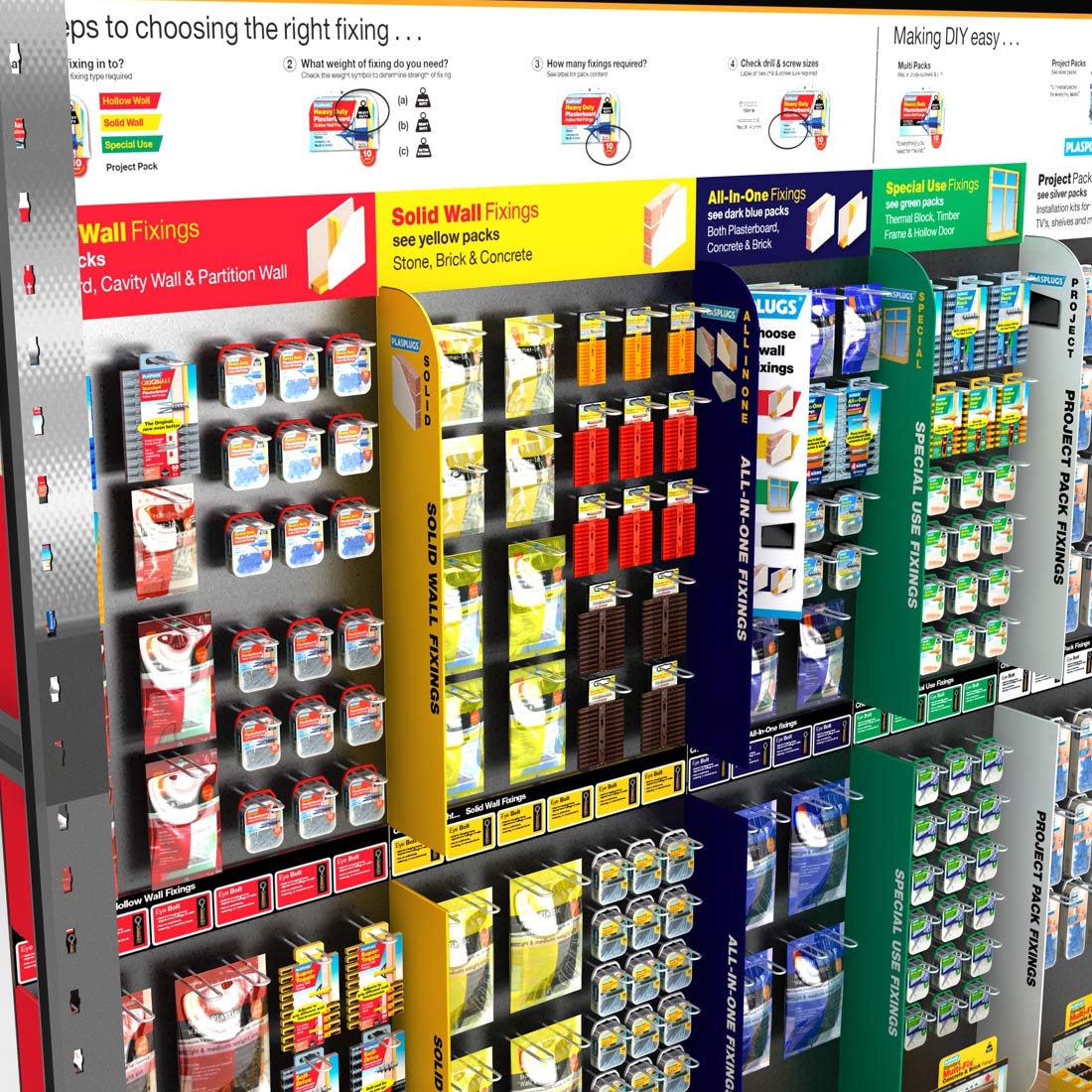 About This Project
---
I was asked to create a 3D visual of a Plasplugs products bay, to be presented to Homebase. Included in the project was also creating the point of sale graphics to be placed on the bay in the rendering.
Unfortunately not all of the packaging artwork was created yet, or available in vector format, so I created the absent designs and scanned in all the required packaging that remained, then went to work in Cinema 4D modelling the items.
This project was made slightly trickier by the actual layout not being fully finalised until very near the end of the project, which required many tweaks to be performed up until the final deadline of the project.
Method
---
Illustrator / Photoshop / Cinema 4D / Canon 550D