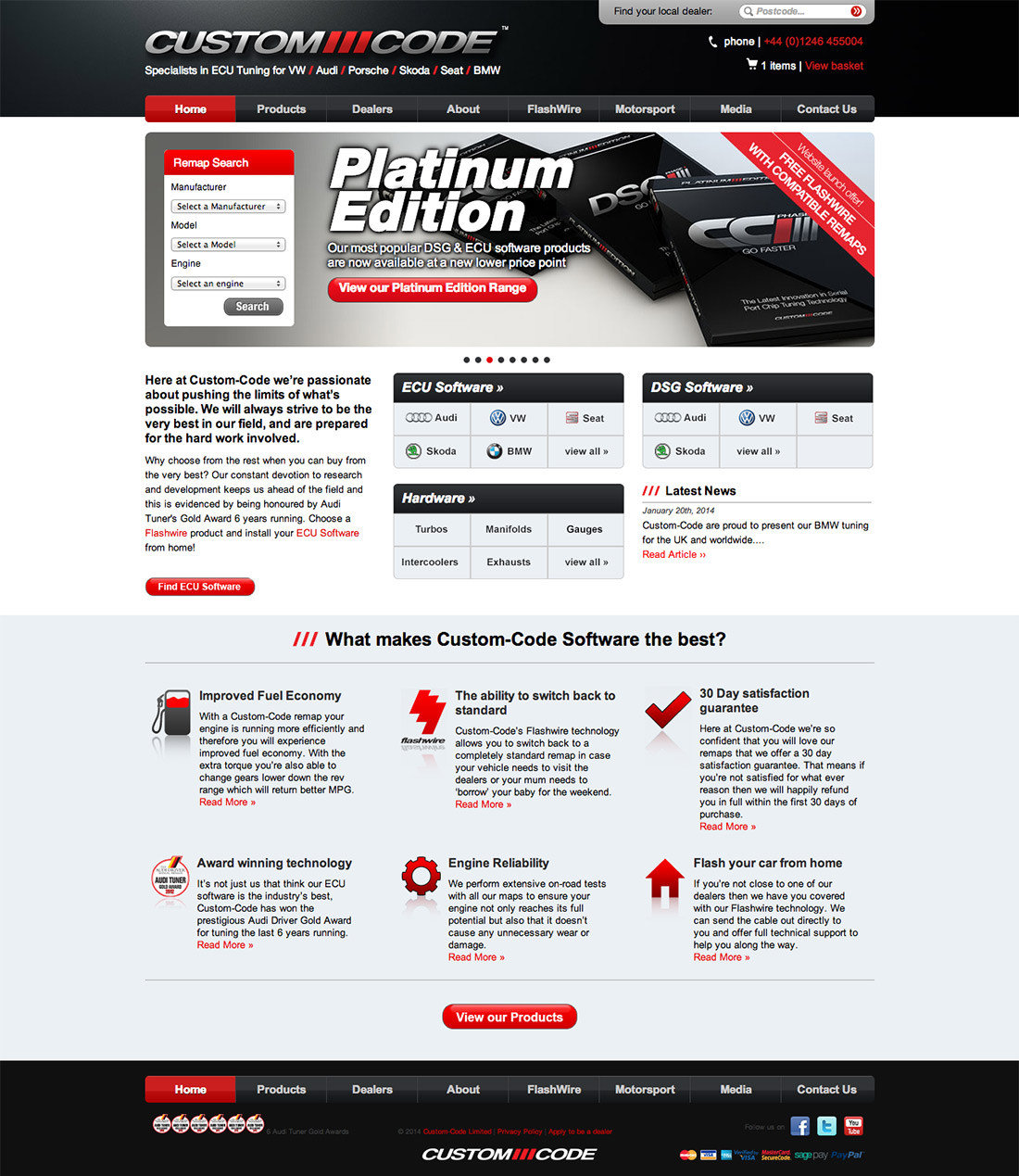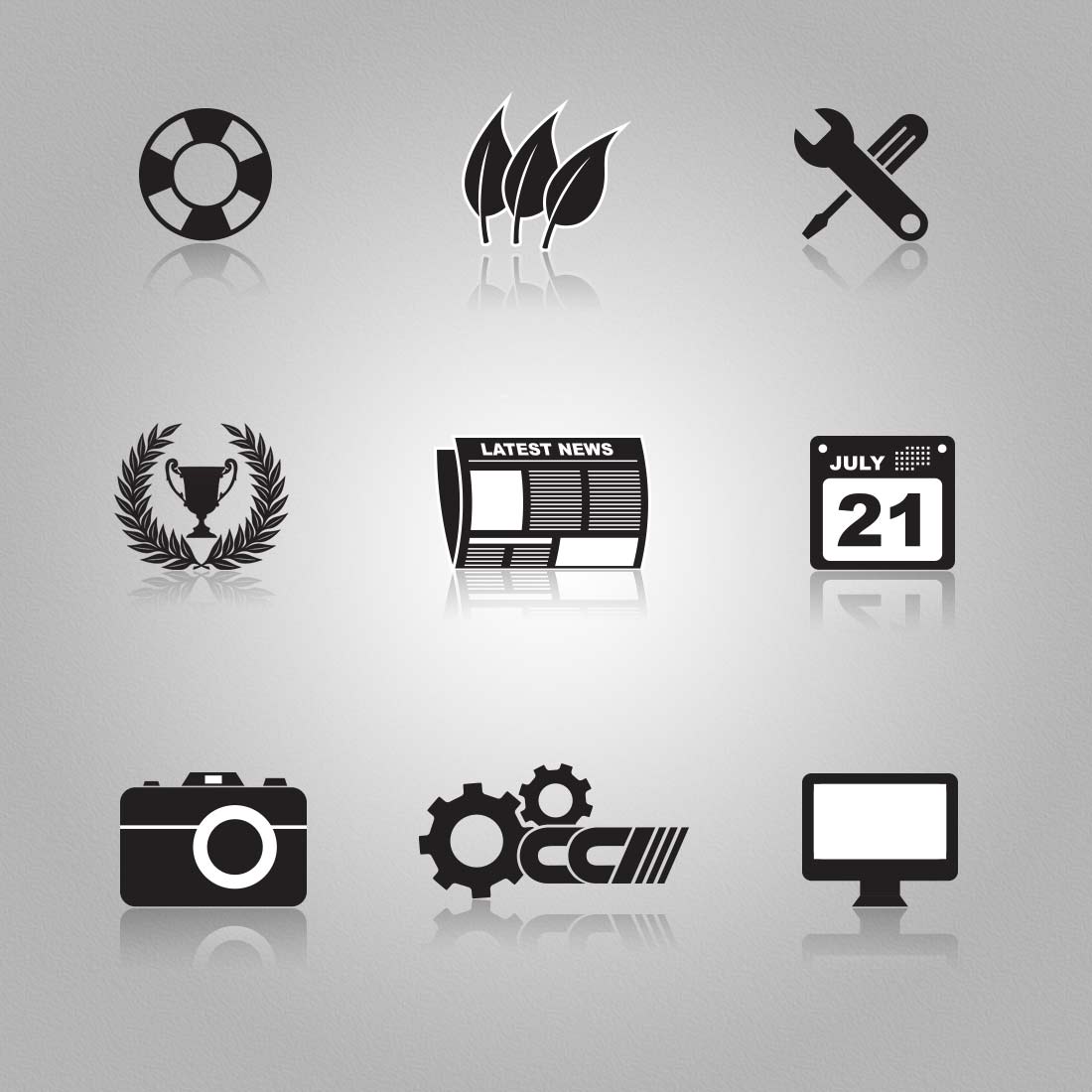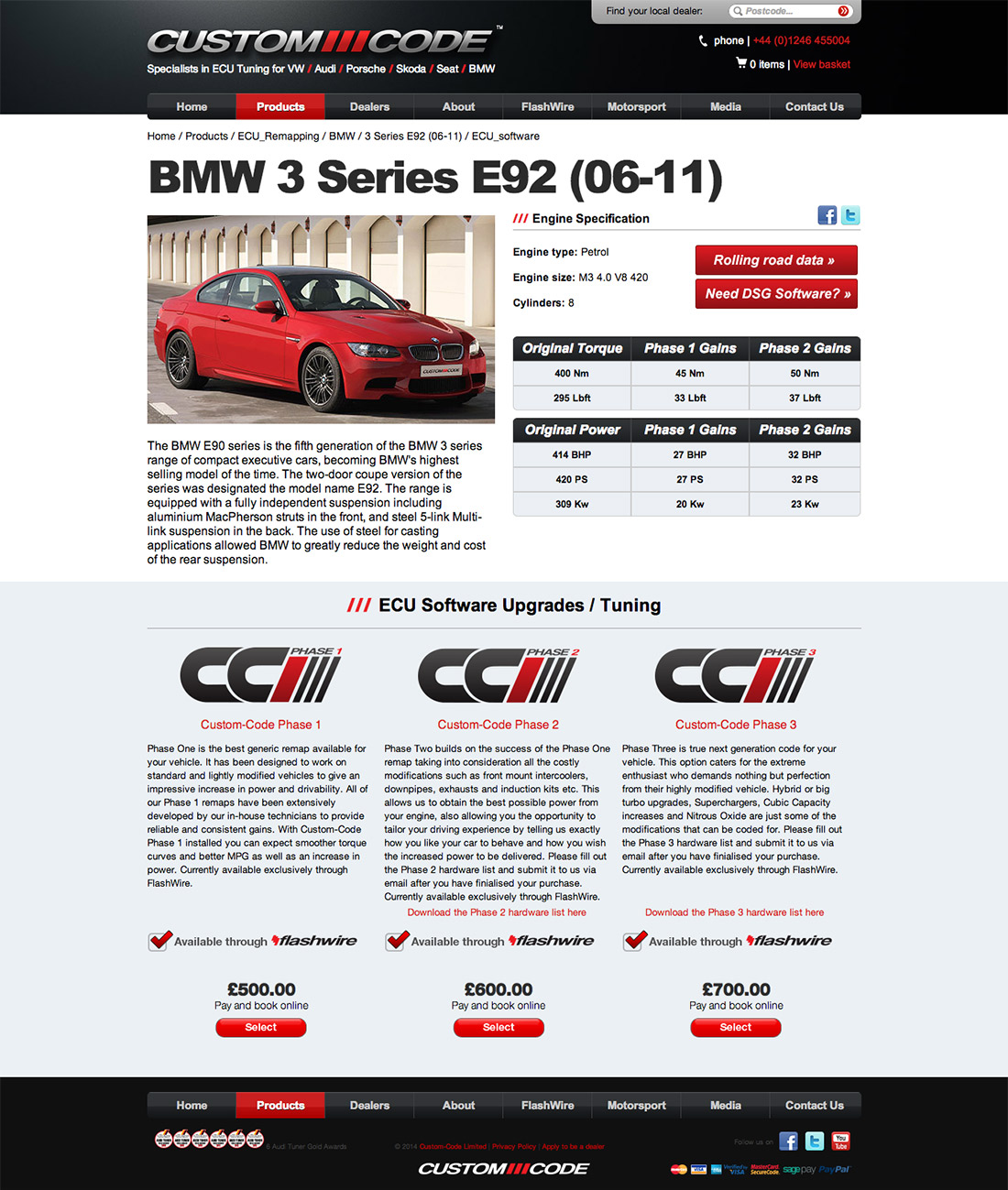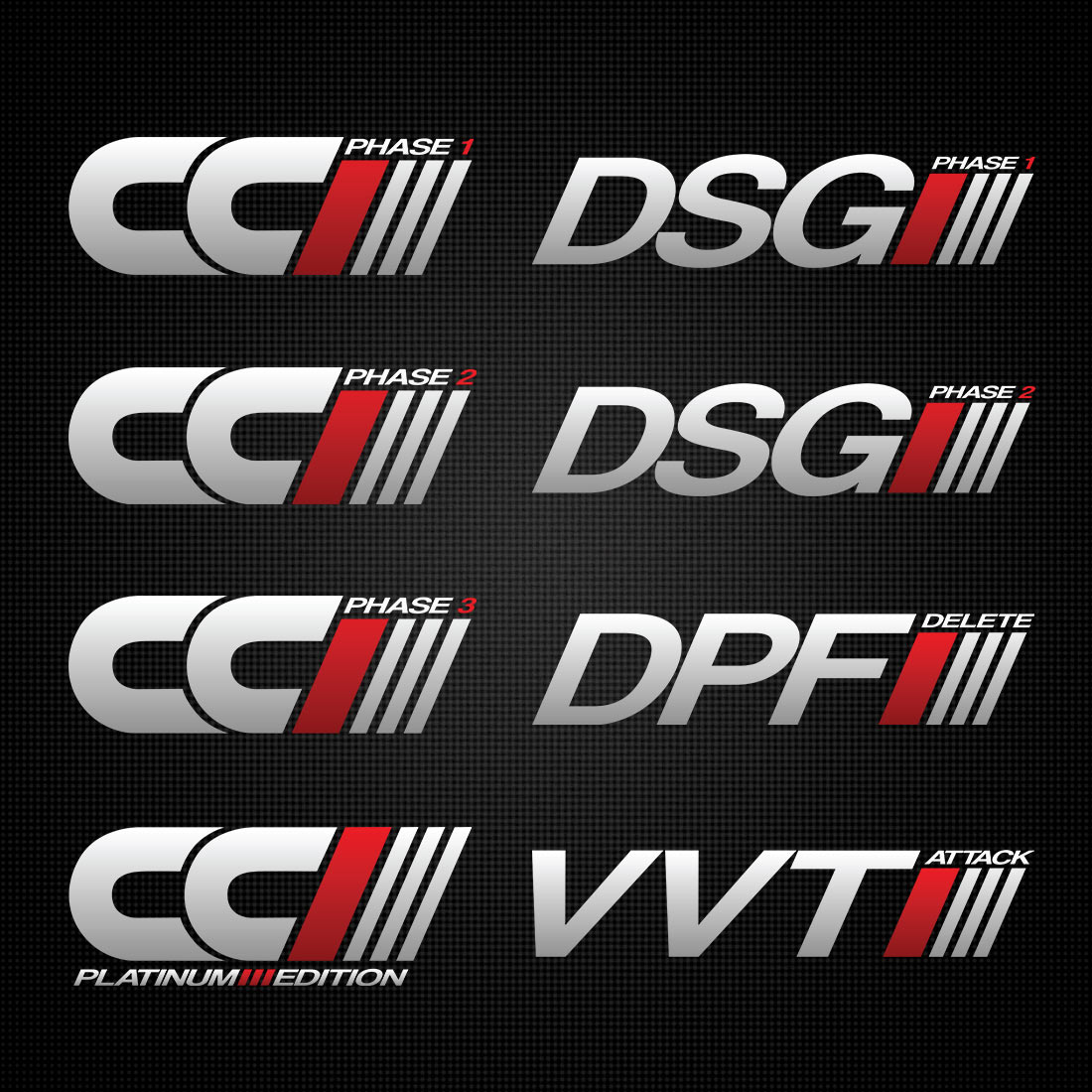 About This Project
---
Custom-Code is an automotive ECU Software company catering to Volkswagen Audi Group vehicles. This is also known as 'chipping' or 'remapping'. Custom-Code software is an intangible product, and therefore a strong brand had to be built around it, and ways to show quantification had to be devised.
The scale of this project was unlike anything I had tackled before. From entering 22 separate data values for over 1200 model/engine combinations from a spreadsheet, to learning javascript and jQuery, this project demanded me to use all the skills I've learnt along my career path. I designed and created 95% of the digital assets on the site, building on the already established CMS platform Lemonstand, which required me to learn about the development side of the project.
Working in collaboration with What Creative based in Leeds who were tasked to develop the bare minimum on the site, I was required to 'fill in the blanks'. I entered this project at a time when there was tension between the developers and my employer, caused by frequent changes made that were outside the original scope. This resulted in me having to carefully project manage the site when the 2 main parties wouldn't talk to each other.
This was easily the most challenging project I'd done to date, but I was extremely proud of the way I handled the various issues that arose during development.
Method
---
Illustrator / Photoshop / Fireworks / Cinema 4D / CSS / HTML / PHP / javascript / jQuery / Lemonstand
Website link
---